Thank you for interest in working at Archer Construction, Inc. We are continuously seeking highly motivated and talented people to join our team. We are an equal opportunity employer. Please forward applications & resumes to
info@archerconstruction.com
or Fax
253-872-7277
.
We are currently seeking the following non-union positions:
Upload Your Application
and resume:
Benefits includes a competitive salary, excellent benefits including medical, dental, paid vacation, holidays, and a retirement package.
If you interested in field employment: Please contact the below relevant unions about seeking employment at Archer Construction:
Sprinkler Fitters Local 699
2800 1st Ave, Room 3
Seattle, WA 98121
206-441-0737
LiUNA Local 292
2810 Lombard Ave
Everett, WA 98201
425-259-5077
LiUNA Local 252
4803 South M St
Tacoma, WA 98408
253-383-1493
LiUNA Local 242
22323 Pacific Hwy S
Des Moines, WA 98198
206-441-0470
International Union of Operating
Engineers Local 612
1555 South Fawcett Ave,
Tacoma, WA 98402
253-572-9612
International Union of Operating
Engineers Local 302
18701 120th Ave NE
Bothell, WA 98011
509-933-3020
All prospective applicants and new hires shall be subject to pre-employment drug screen.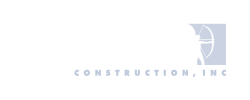 Delivering responsive and reliable services
to our clients throughout the Puget Sound
region for more than 40 years!
© 2019 Archer Construction. All Rights Reserved.